Now that I have finally had the opportunity to reveal this finished work to the remarkable human being who modeled for it and who first proposed this artistic venture, I am extremely pleased to share with you
Part of My Heart
. This full body nude portrait, painted largely from direct observation, was a real first for me. The extent of my experience with the nude in art came from a few, quick figure drawing sessions back at Brown. Never have I had the opportunity to paint a model like this, and very rarely have my portraits been anything more than the subject's head and shoulders. It was a long and challenging process, but also a joyous and rewarding one. I learned a great deal along the way and I am proud of the finished product. I am eternally grateful to this model for choosing me to help develop her idea and bring it to life in this way. It was an honor and a privilege. 
April 18th, 2021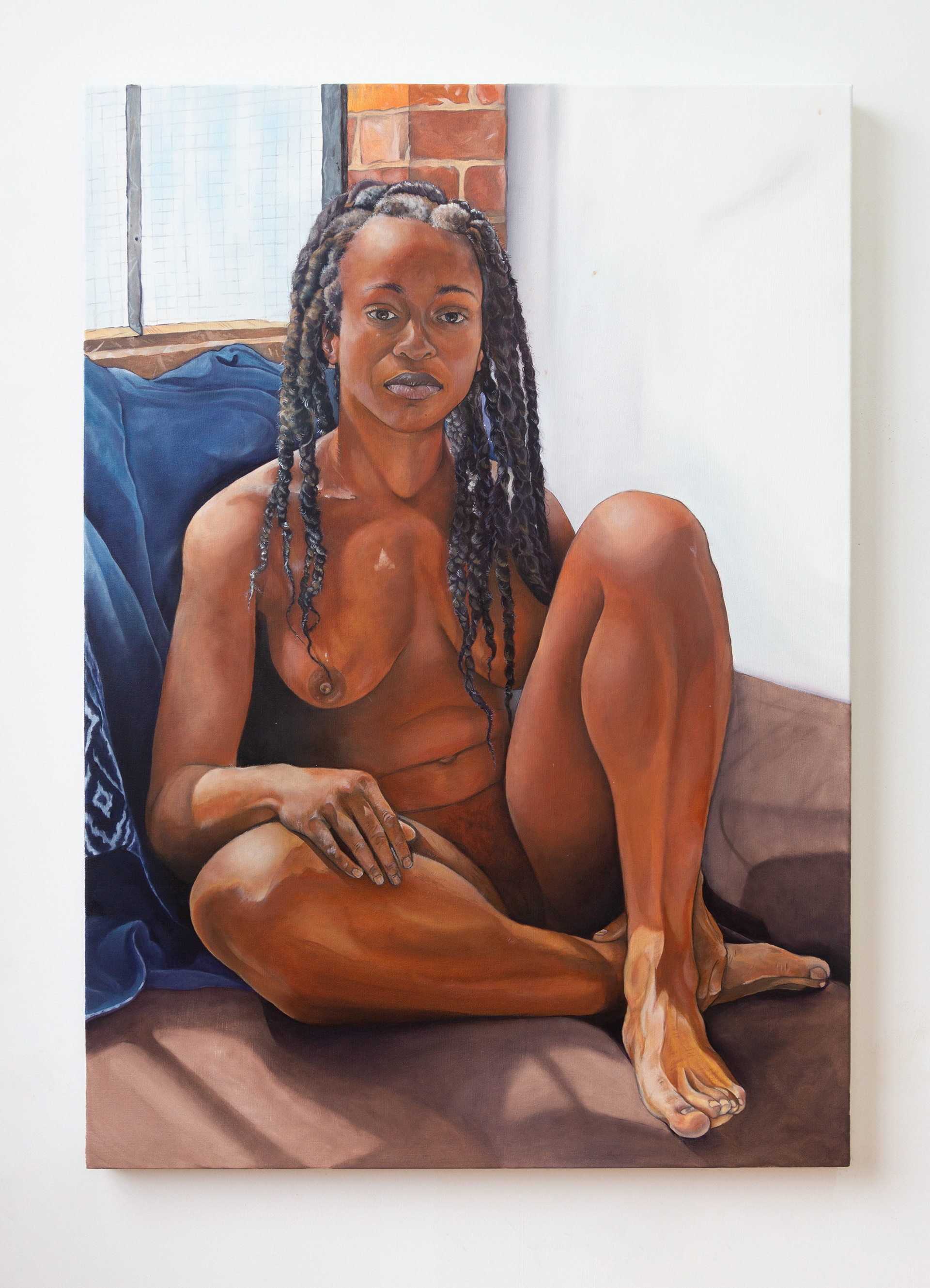 So it has been a long while since I have posted anything here and I am deeply sorry. With the world the way it has been it has been difficult to find the motivation to create, let alone to feel like I should be sharing when so many other things deserve our attention. But I haven't been neglecting my work and I do have an update for you. Below you can see three of my recent pieces on display now at the Sprinkler Factory Artist Gallery in Worcester as a part of their ongoing exhibition,
Trios: A Balance of 3
. The first painting on the left,
Embrace
, you should recognize as the piece I last shared with you all and it is with both pride and sorrow that I inform you it has sold. It is one of my favorite pieces and I will miss it dearly, but the series of Touch paintings continues. The following two paintings,
Holding Onto You
(center) and
Goofing
(right) remain and shall continue to develop as I work and rework this series. If you have a chance, be sure to check out this great show in person. I'm thrilled to be included amongst so many wonderful artists and was blown away by the quality of work on display. 
https://fb.me/e/3Eq6URPo

March 31st, 2021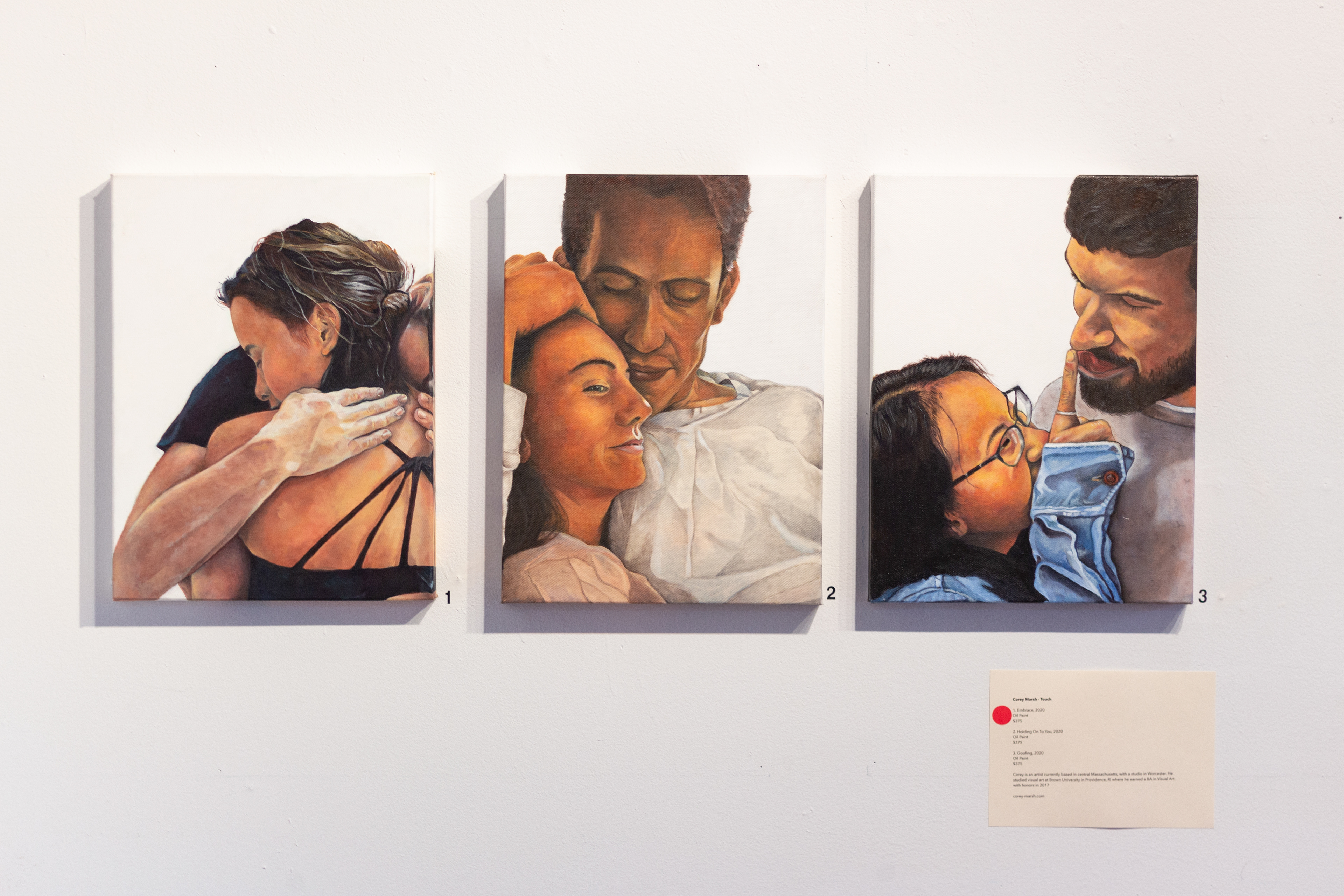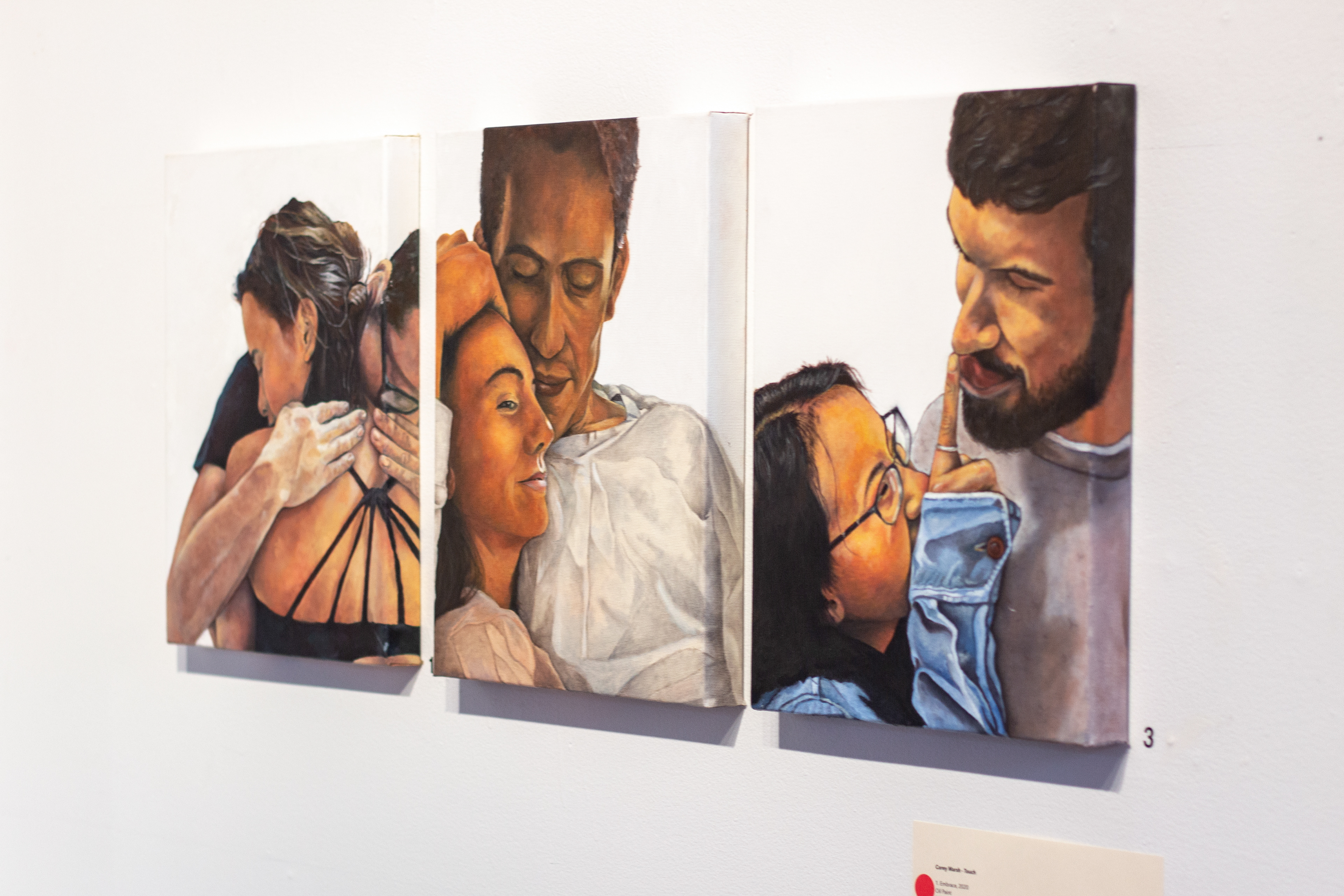 Finally completed this piece here. So happy to share it with the world. There's an extra element to this that will come about soon enough. Check back here to find out what that is.
February 22nd, 2020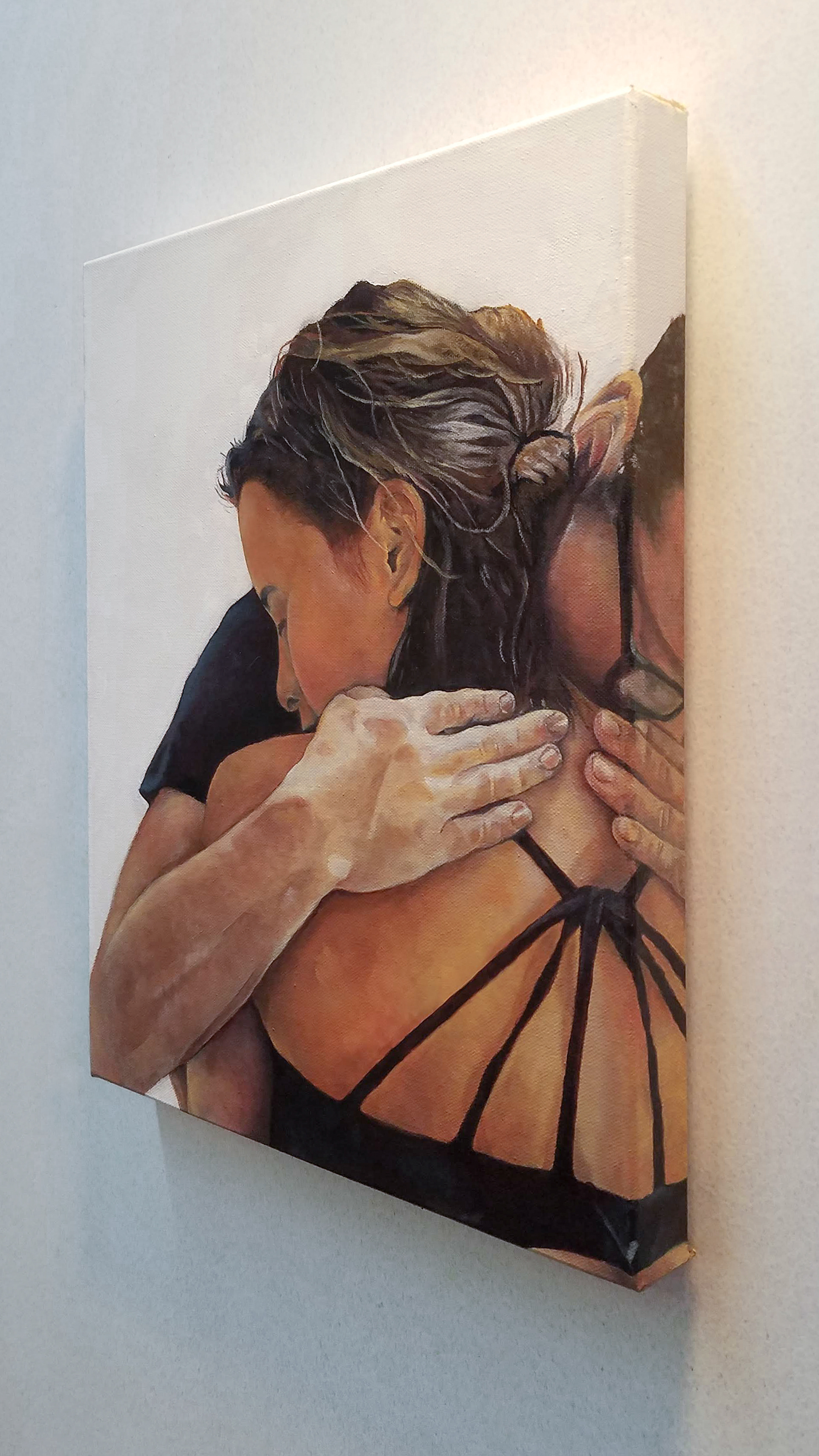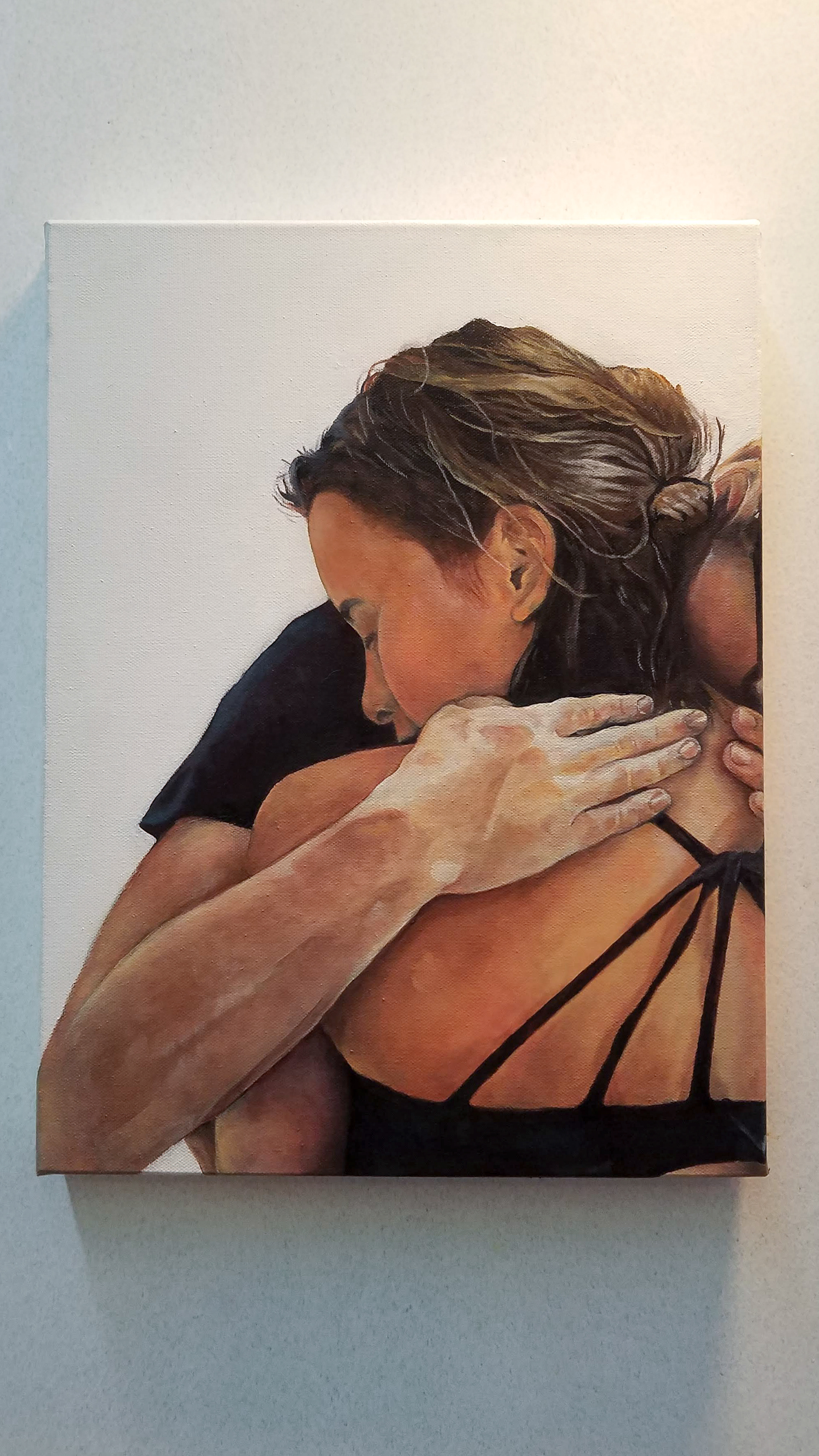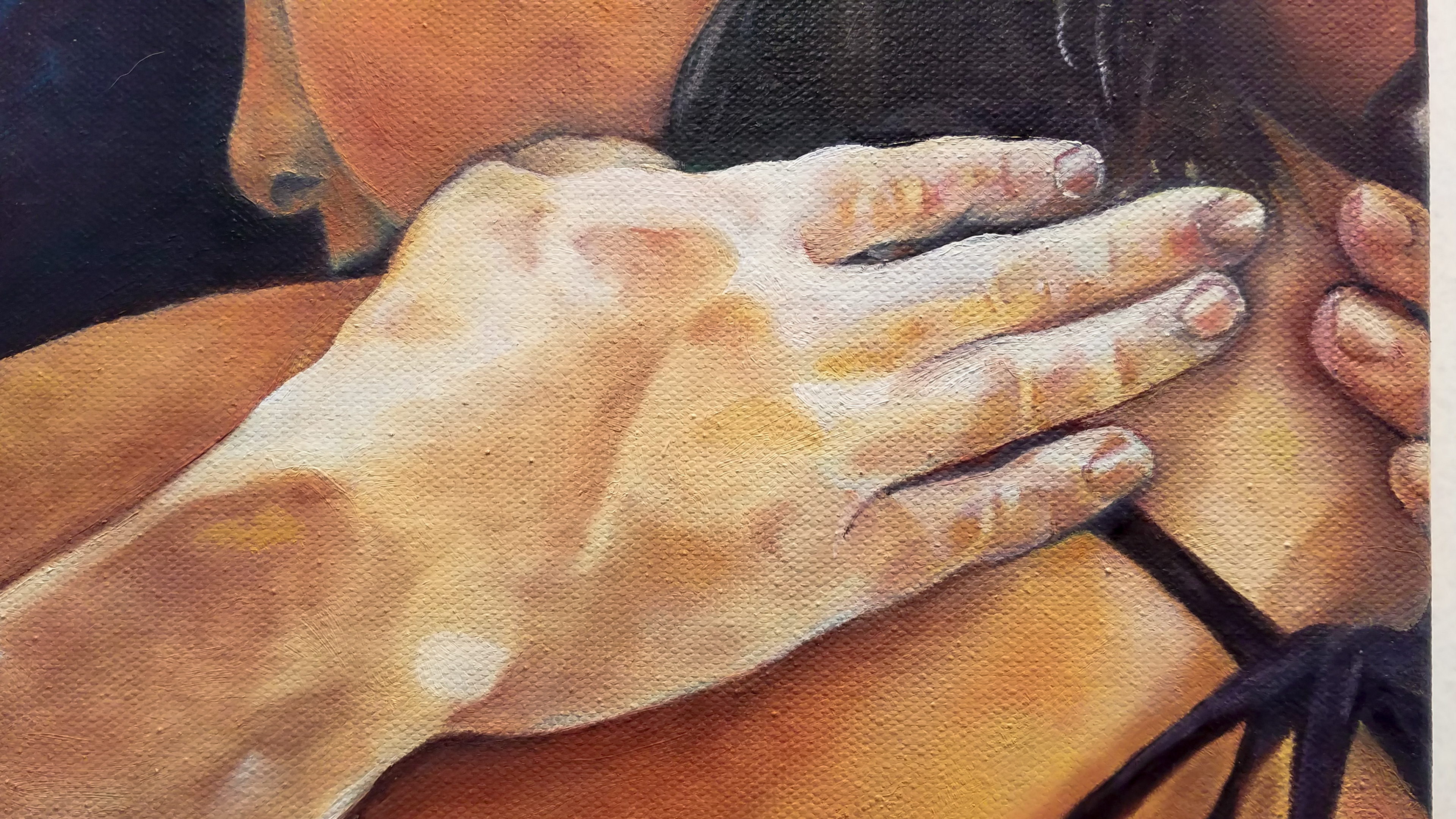 Been working on this big painting here for some time, and it's so close to completion! A huge thanks to all the great feedback I've had from some terrific visitors like Gloria here. Can't wait to share a final version with you all.
February 10th, 2020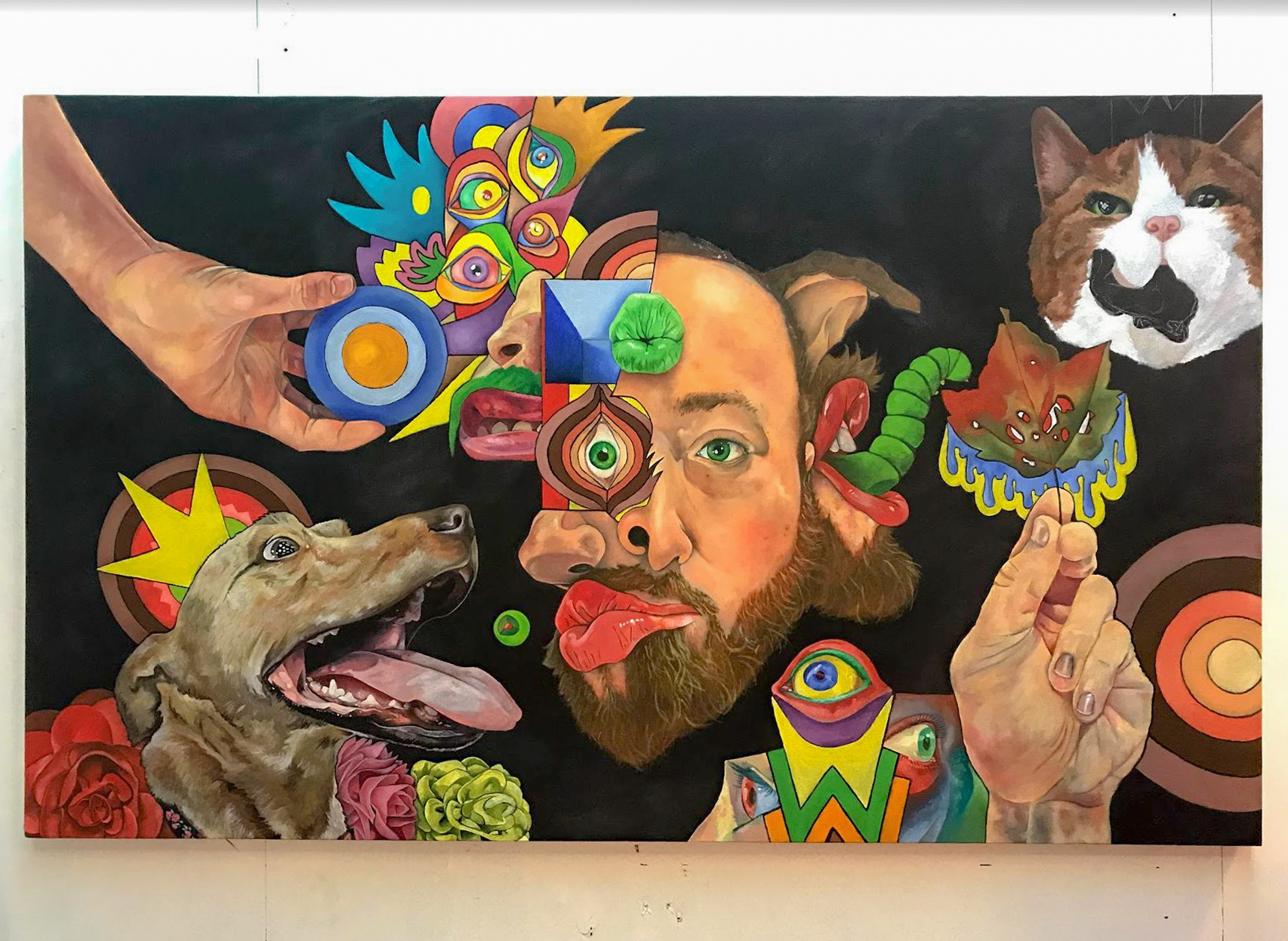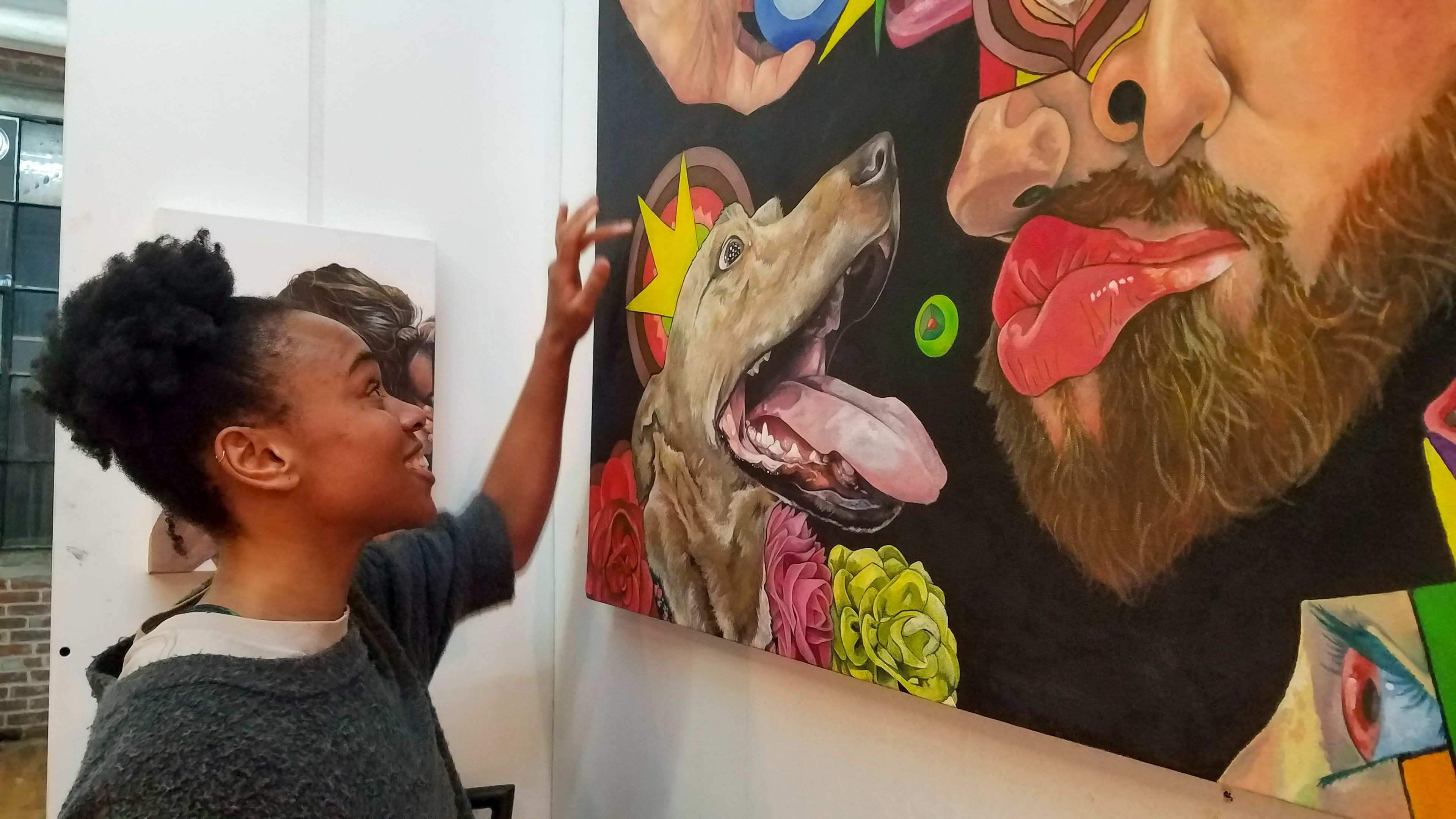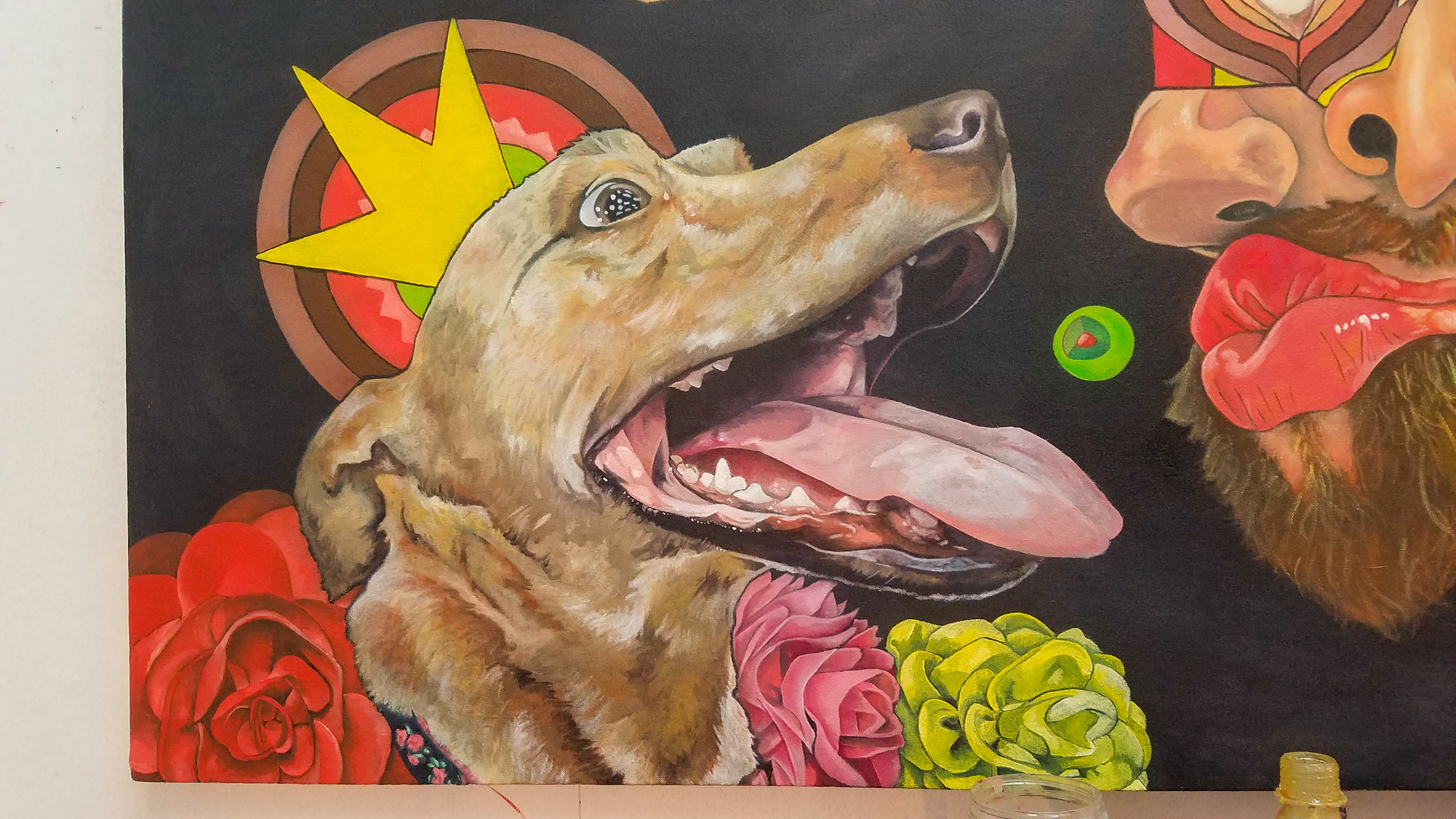 Good news everyone! Recently I came across the wonderful opportunity to have some studio space in Worcester, MA. After some time doing my best to be productive at home with limited space and many distractions, it's an incredible relief and joy to have my own space to go to each day and focus on my work. Even better, Lorelai approves (see her smiling face in her new dog bed below). Keep an eye out on this page for future developments! I've finally moved in all my supplies and set up the space as I need, so expect to see some work flowing out of it shortly. 
Best,
Corey
October 7th, 2020